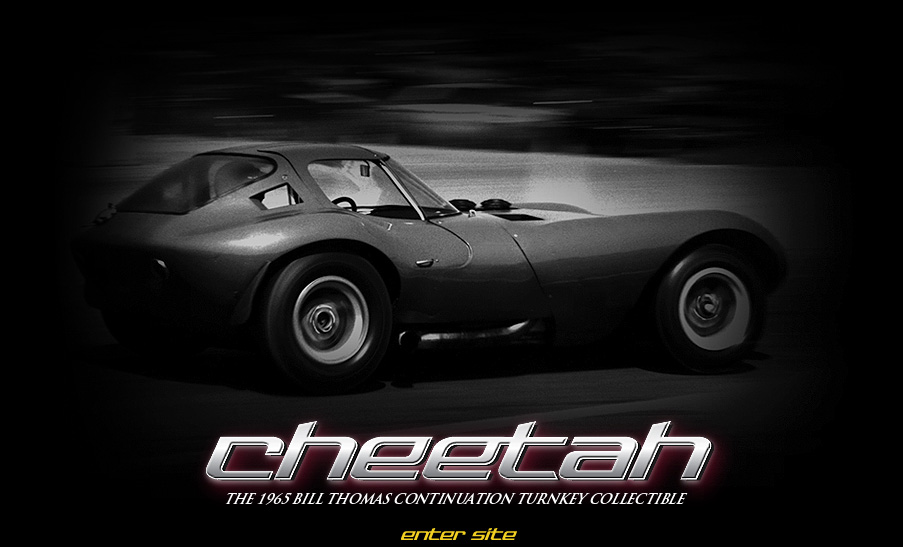 Exclusive Distibutor of the authorized Bill Thomas Cheetah Continuation Turnkey Collectible. Manufactured by BTM LLC of Arizona. A Legend Reborn. The Bill Thomas Cheetah.
Cheetah Continuation Collectible Distributors LLC - The 1965 Bill Thomas Cheetah Coupe and Cro-Sal Special Roadster.
26 Century Drive / Oswego, IL 60543 / 630.554.7444
Cheetah Continuation Collectibles is NOT the manufacturer of the Continuation Cheetahs
and has NO affiliation with BTM LLC of Arizona (the manufacturer) or the Bill Thomas Family.